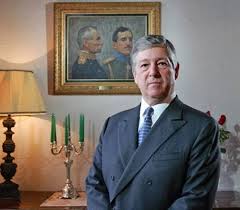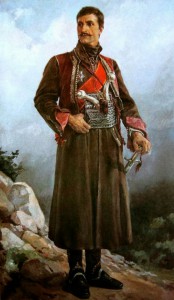 HRH Crown Prince Alexander II of Serbia extends congratulations to Serbian citizens on the occasion of Serbia's Statehood Day February 15, 2015 /
"Dear Citizens of Serbia,
There are few days that give us such reliable hope as our holiday Sretenje. The day that reminds us that both nature and people bring every cold period to an end. It gave strength to my ancestor Karadjordje and the insurgents, it gives perseverance to us Karadjordjevics and to our nation.
Serbia is fortunate that the two events, which both externally and internally formed it as a state, are historically matched by the date. The Uprising of 1804, which began the territorial foundation of modern Serbia, i.e. in relation to others; and the adoption of the Sretenje Constitution in 1835 by the people's representatives.
We, dear citizens, today celebrate the freedom and independence of our country and we celebrate the fact that it is a country that we strive to govern under the highest civil laws and to improve all the time democratic principles, human rights and the respect for all religions and race. That is why my family and I, along with you, experience Sretenje as a day when we celebrate the past and prepare for the future of our Serbia" – said Crown Prince Alexander in his congratulatory message.
http://www.heroesofserbia.com/2015/02/hrh-crown-prince-alexander-ii-of-serbia.html
http://www.royalfamily.org/crown-prince-alexander-congratulates-statehood-day-to-citizens-of-serbia/?lang=cir